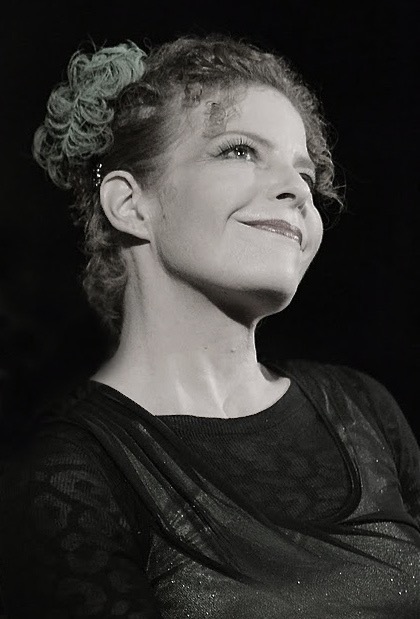 Alison as Puck in A Midsummer Night's Dream, Produced by JACK  at Tree People, 2011
I've been an actor since I was born. I think anyone who is truly an actor has been. Theatre was my first love, and I still do as much theatre as I can. Plays at theatres large and small, staged readings, backyard readings, whatever sounds fun and challenges my acting muscles is something I want to be a part of. I studied classical acting at UC Berkeley, and I'm still a huge fan of Shakespeare, Molière, Wilde, Williams, Shaw, and the like. But now my acting world has expanded to include commercials, TV appearances, films, and voiceover for TV, films, and video games. 
I always knew I'd grow into the parts I was destined to play, and so I can only look forward to a richer, busier career as I get older. (As I say at the end of every program bio: One day I WILL play Lady Bracknell!) I do workshops with casting directors to hone my skills and build relationships in the business, I enjoy acting in student films with AFI and USC students, and I participate in membership theatre companies in the Los Angeles area to get my skills ever stronger and more flexible. I love the challenge of auditioning for commercials, films, and television roles. There's always something new to learn!